Freelancer
Best Freelance Websites to Find Work in 2022
Freelance made up 36% of the U.S. workforce in 2020. No wonder the percentage is still growing – freelancers can enjoy the freedom of choosing their workload, projects, and clients.
During the COVID-19 outbreak, companies are increasingly recruiting freelancers to cope with work demands. Hence, the number of available freelance jobs – from grocery shoppers to web developers – is now bigger than ever.
If you've been looking for freelance jobs, you probably know how overwhelming the task can be, even if you've already created an online portfolio. But don't worry – in this article, we'll list the best freelance websites.
Toptal
Reasons to buy
Reasons to avoid
Toptal doesn't have the most extensive database of jobs or users, but that's the point: this site only lists world-class freelancers. That's why companies like Microsoft, Bridgestone, and Salesforce rely on Toptal to find top talent.
Toptal uses a rigorous screening process to ensure that only the best candidates are available, with language and personality reviews, skills tests, live screening, and test projects all used to find world-class talent. The firm says that only 3% of its freelance applicants end up listed, and Toptal also uses industry experts to hand-pick freelancers for each project.
That's a high barrier to entry, but it means that freelancers can pick up lucrative projects and that companies will find high-quality workers. Also, consider that Toptal only works with developers, designers, finance experts, and product and project managers.
The focused job titles and high barrier to entry mean that there will be lots of situations where Toptal just isn't suitable. But if you're a world-class freelancer or if you need to find that world-class talent, this is the place to start.
Designhill

Designhill gives employers looking for freelance designers a few ways to find them. Employers can create a project contest to find creative freelancers and receive a variety of design entries to choose from. Or, they can find freelancers by seeking out specific services through a search box right at the top of the landing page.
Design contests are pretty polarizing. If you're someone who grumbles at crowdsourcing work on freelancing sites, we feel your pain. But not all design contests are a scam, and Designhill shows that they can be a legitimate enterprise if you're looking to win over new clients.
Designhill has a lot to offer whether you're a graphic designer, web designer, or pursuing other types of design. Designhill further courts their creatives by offering them the chance to design their own T-shirts, have them printed, and sell them in their online shop. This is a nice touch, giving freelance designers yet another way to get their work out there and to make some money off their artistry.
Which Freelance Websites for Beginners Are Best for You?
Freelancers come in all shapes and sizes (and skill sets), and there's no single-site solution that works great for everyone. If you want to make it in the freelancing world, your best bet is to diversify.
Also, the best freelancer website for you is the one that allows you to monetize your skill set best — hence why in this section we're going to help you pick the right one.
Platform Price & Pricing Your Services
Whether you're using freelancing to earn some extra income or want to freelance for a living, you shouldn't undersell yourself. Just for reference, $63,179 is the median domestic income in the US, according to the latest income statistics.
That said, some platforms allow you to set your prices and some have fixed prices for each type of project. Others just act as simple job boards that let employers advertise for freelance positions or vice versa.
Also, consider the platform's fees when you're deciding on your price. Even if the platform charges employers instead of freelancers, you have to consider that's still a premium.
Consider the Competition
On the flip side, you've got websites with small talent pools that specialize in a few niche services. Those are usually much more challenging to break into. Still, if your goal is to be a successful freelancer, don't be afraid to throw your hat in the ring.
Ease of Use Is Paramount
As a freelancer, you'll spend quite a bit of time shopping around for work. And a platform that delivers that work quickly and efficiently will be your best friend.
Dispute Resolution System
Sooner or later, you'll find yourself in an awkward situation with an employer. In our view, it's the platform's responsibility to step in and help you resolve it.
Some platforms offer the option of placing payment in an escrow account until projects are finished. Some guarantee a portion of the payment once a project is contracted.
Best Freelance Websites for Students, Beginners and Experts
1. Fiverr: In Fiverr, freelancers (sellers) market their in digital areas like content design, graphics and voiceovers. Freelancers are a little bit more in charge as they advertise their own skillset as opposed to what the buyer is looking for. If such buyer is interested in a particular skill, they can establish a connection with the seller and take it from there.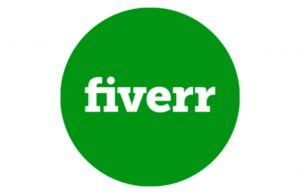 The great thing about Fiverr is that there is so much you can do. Also, you can sign up for several growth-targeted features. However, the amount the platform deducts from sellers' earnings is a little on the high side. So, as good as this website is, if you are a newbie and your charge is still very low, you could try other websites on our list.
2. College Recruiter: This particular website is especially for college students who are interested in working and earning a little money on the side. The platform supports part-time work from undergraduates and new graduates to earn money by providing them with jobs that require basic skills like blog content, ad writing etc. It has a good range, with an incredibly low cut from earnings.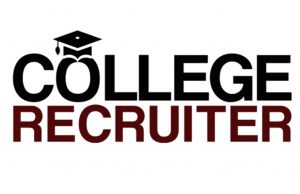 3. Toptal: If you're thinking big industrial companies, then Toptal is probably your best bet. This website is known for linking very experienced freelancers with firms that need one service or another. Before a person joins this platform, they must have enough work experience to get them through. Considering that it is equally a freelance platform, the segregation is not necessary.
References:
https://www.hostinger.com/tutorials/best-freelance-websites
https://www.techradar.com/best/best-freelance-websites
https://webflow.com/blog/freelance-websites
https://capitalcounselor.com/best-freelance-websites/
https://bscholarly.com/best-freelance-websites/